1. We help develop leaders and social entrepreneurs
LSE stands for 'Leadership and Social Entrepreneurship', the two cornerstones of an empowerment program for Filipino migrants and overseas workers offered by the Ateneo School of Government (ASoG). ASoG is the graduate school of leadership and public service of the Ateneo de Manila University, a leading teaching and research institution in the Philippines.
The Ateneo Leadership and Social Entrepreneurship (LSE) Training Program wants overseas Filipino workers to view themselves as agents of positive transformation, prepare for financial security especially upon retirement and / or reintegration in the Philippines, and run businesses that are not only financially sound but also beneficial for the greater good of the community.
Get a better understanding of Ateneo LSE's vision in this article by Tony La Vina, former Dean of the ASoG.
2. We believe that business for social good makes good business sense
The Ateneo LSE Program strives to empower Filipino migrants by honing not only their entrepreneurial acumen but also nurturing within them a conscious choice for nation-building. Success is measured not just in terms of profit, but how far-reaching success spreads and cascades in communities.
These goals are reflected in the three major areas of the program: leadership, financial literacy, and social entrepreneurship. The six-month Ateneo LSE Basic Course consists of 12 full-day sessions divided across these areas. Sessions are also reserved for business plan development and presentation.
More info on the course details section of our site.
3. We have almost a thousand graduates in 11 cities
Ateneo LSE began in Rome, Italy in 2008. Since then we've run LSE in Hong Kong, Macau, Singapore, Dubai, Abu Dhabi, Turin, Barcelona, Madrid, Paris, Brussels, and The Hague. That's 35 batches, almost a thousand graduates, and counting.
We launched Ateneo LSE - Netherlands in September 2013 with the support of the Philippine Embassy in the Netherlands, Het Wereldhuis Den Haag and the International Organisation for Migration (IOM) Netherlands. Forty-one (41) students completed the course and graduated in April 2014.
In fact, one of our Ateneo LSE NL alumni is now back in the Philippines implementing her business plan, which was funded by IOM as part of their repatriation package. This was the same business plan she developed during the course and presented to our panelists of Dutch and Filipino business owners and social entrepreneurs. More on her story as we update our website.
In the meantime, find out how the Ateneo LSE Training Program helped transform the lives of some of its former students.
4. We are trusted by well-respected partners including the Philippine Embassy
We implement the Ateneo LSE in partnership with the Overseas Filipinos Society for the Promotion of Economic Security (OFPPES), the Social Enterprises Development Partnerships Inc. (SEDPI), and agencies of the Philippine government, from the Department of Foreign Affairs (through our embassies and consulates), Commission on Filipinos Overseas, the Philippine Overseas Labor Office, and Overseas Workers Welfare Administration.
We also work with local organizations. During the 1st Ateneo LSE Program here in the Netherlands, we enjoyed the support of STEK (Stichting voor Stad en Kerk), Het Wereldhuis Den Haag, and IOM (International Organisatie voor Migratie). Many of our students came from Filipino organisations such as UMDW Amsterdam, Migrante NL, Stichting Bayanihan, FilMis, Care, and Pinay sa Holland..
Have a potential partner or supporter in mind? Please refer us to them. Email us at lse.netherlands@gmail.com.
5. We are powered by volunteerism and the belief in paying it forward
From the facilitators who come from all over the world to the secretariat who run the 6-month, two-Sundays-a-month course -- we are all volunteers. The secretariat members don't get paid. Ateneo shoulders only the plane fare of the resource persons who volunteer their time and talent, but all other expenses are paid by the resource persons themselves. They do receive a modest honorarium which is covered partly by the program fee of € 75. The rest of the program fee goes to covering logistics and operational costs.
A group of volunteers implement the Ateneo LSE Program here in the Netherlands. While we gladly give our time and energy -- and often shell out our own money -- we cannot sustain this course without a steady flow of financial and material support. We are always on the lookout for business sponsors and welcome individual donations in order to improve the course and sustain the success the Ateneo LSE has gained in the Netherlands.
Please get in touch with us if you want to sponsor, donate, or volunteer your time and talent.
6. Our students are driven professionals from all walks of life -- the richness of their experiences surpassed only by their potential to shine
The Ateneo LSE Program attracts a diverse group of students: fresh graduates, senior-level professionals, family migrants, knowledge migrants, overseas workers, experienced business owners, starters, young ones, -- even the young-once -- and always, the young-at-heart. They want to pursue the possibilities of social entrepreneurship here in the Netherlands and the Philippines. The desire and drive to succeed, and make a difference is their common characteristic.
A business background is not required. What is necessary is that you have a real desire and commitment to:
Prepare or improve your financial security
Run businesses that are not only financially sound but also beneficial for the greater good of the community, and;
Become agents of positive transformation in your communities.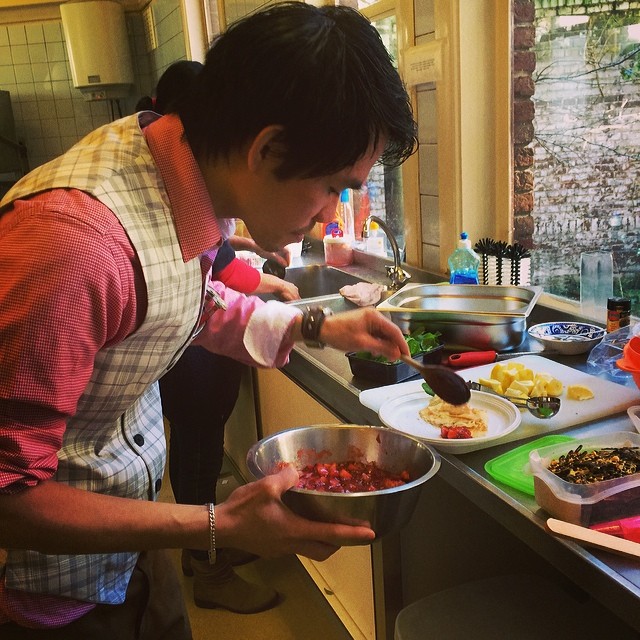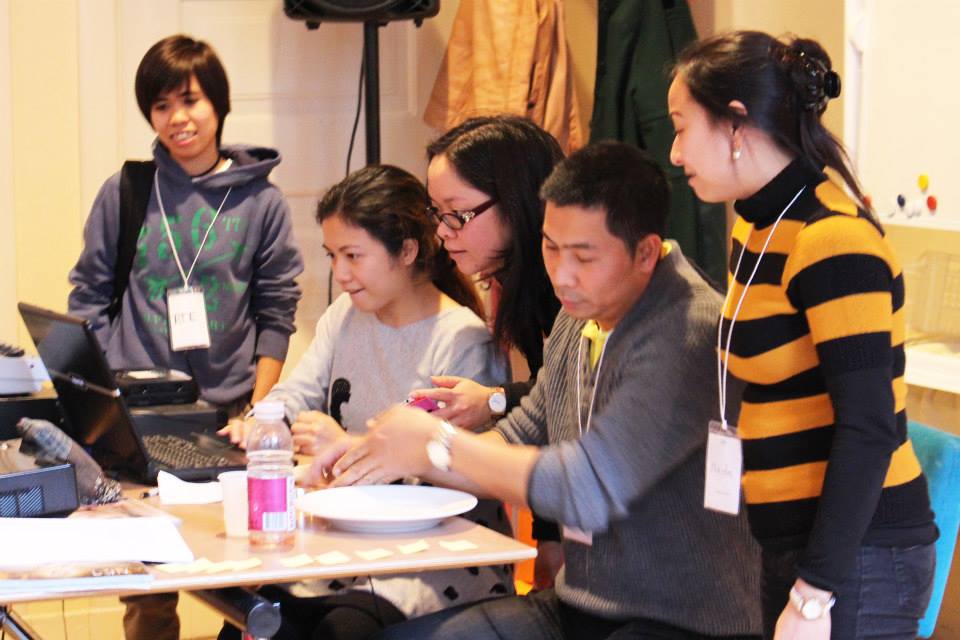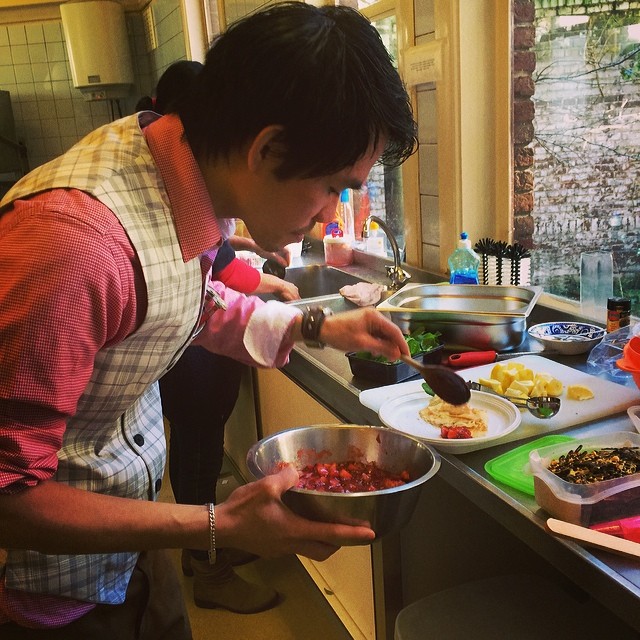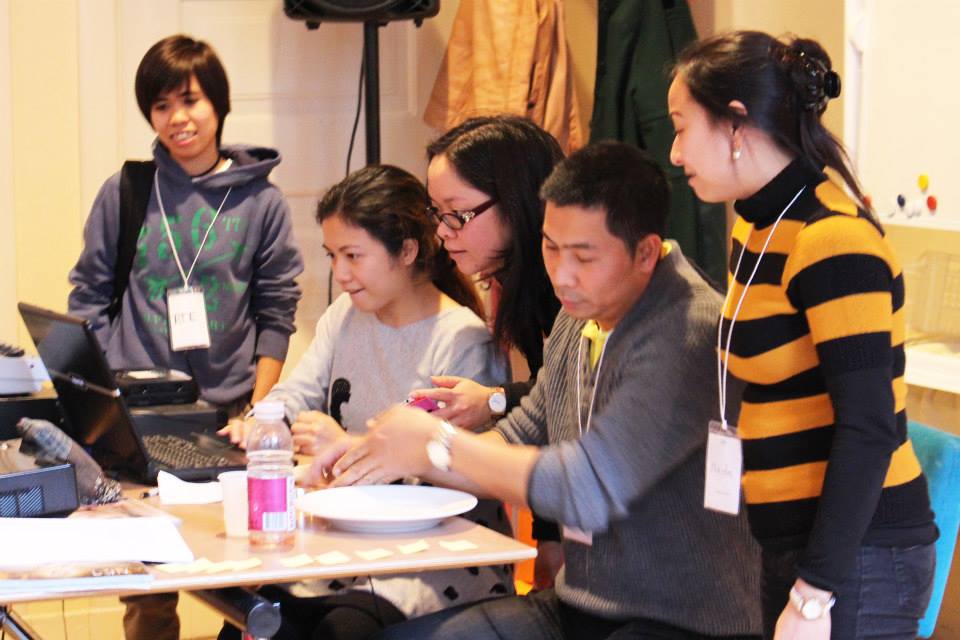 Curious to find out more or just want to stay in touch? Halina kayo!